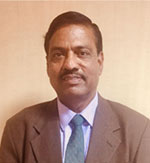 Shri. Bijay Kumar Bose
Chairman–APITCO Limited
Mr. Bijay Kumar Bose, is a Postgraduate degree in Economics 1977 batch from Ravenshaw College (Utkal University), Cuttack.
He started his career as Lecturer in Economics in Ravenshaw College in the year 1979 and was engaged with the college till 1983.
In 1983, he joined as Economist in IDBI, Mumbai and opted for SIDBI in 1990. He headed various verticals including Refinance, Microfinance, Direct Finance, Promotional & Developmental activities and Internal Audit at various Branch offices, Corporate Office, Mumbai and Head Office Lucknow. He was deputed on Training and exposure visit to UK, Malaysia and Sri Lanka.
He was selected and deputed as Managing Director, Orissa State Financial Corporation (OSFC) during 2010-12.
He retired as Chief General Manager (CGM), SIDBI in August 2014.
Presently, he has been appointed as Chairman (Non-executive) of APITCO Limited in the month of December 2017.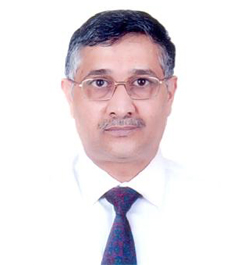 Shri. K.V.L.Narasimham
Managing Director – APITCO Limited
Mr. K.V.L. Narasimham, is a Masters in Business Administration (MBA in Marketing) from Annamalai University and Bachelor of Engineering in Electronics & Communications branch from Andhra University.
He holds Diploma certificates in Business Finance (DBF) from The Institute of Chartered Financial Analysts of India and Executive Diploma in Project Management (EDPM).
He possesses over 30 years of experience out of which about 20 years in MSME sector in the areas of entrepreneurship development including incubators, technology, marketing, consultancy & financial facilitation.
He also has working experience with international Organisations like, GIZ and UNIDO in the SME space.
He served as Executive Director (Tech) & Chief Vigilance Officer in EdCIL(I) Ltd., a CPSE in education consultancy.
He has extensive experience in Project & Programme Management Consultancy, Cluster Development, Enterprise Development, Business Incubators for start-ups and International project execution experience in developing countries on various MSME development projects.
Presently, he has taken over as Managing Director of APITCO Limited and is heading the Organisation since January 04, 2018.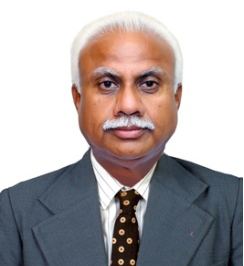 Mr. R. Prabhakar Goud
Mr. R. Prabhakar Goud has thirty-seven years of experience in finance sector and working with the Andhra Pradesh State Finance Corporation (APSFC).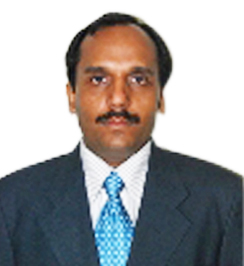 Sanjay Jain
General Manager, SIDBI
Started carrier in 1991 as Asst. Manager with Bhopal Branch Office of Small Industries Development Bank of India, an apex financial institution set up by an Act of the Parliament for financing, promotion and development of SSI units. Initially responsible for sanction, disbursement and follow up of Refinance Assistance to Banks, MPSFC, MPSIDC, etc. Later switched over project finance in 1995 and was responsible for business development, identification of project, appraisal, sanction, disbursement, documentation, follow up and recovery of financial assistance to MSME in the State of Madhya Pradesh.
Transferred to Delhi and Kanpur where handled financial assistance to MSMEs, follow up, recovery, promotional and development activities, audit, compliances, etc.
Headed Gurgaon BOs of SIDBI and took care of interest of Gurgaon BO of SIDBI including business development, sanctioning, disbursement, follow up, recovery of financial assistance, coordination of various associations, development agencies, Govt departments, etc. Headed Central Loan Processing Cell of Mumbai Regional Office and later Head office for appraisal and sanction of financial assistance to MSMEs.
Headed Coimbatore Regional office and presently heading Hyderabad Regional office of SIDBI. As a Regional Head, responsible for activities and business of SIDBI in the states of Andhra Pradesh, Telangana, Karnataka, Oddisa and Chattisgarh. 12 BOs and 2 RROs in above states are reporting to Hyderabad Regional Office.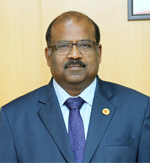 S. Vijaya Kumar
General Manager, Syndicate Bank, Hyderabad
Born on 19:h September 1962, did B.Com., LLB from Osmania University, Hyderabad.
Joined Syndicate Bank in 1985 as Probationary Officer, presently working as General Manager in the Bank.
Worked in various Branches and locations across the country, especially in Rural and Semi-Urban Branches.
During 1999 — 2003, worked in Personnel Department at the Head Office of the Bank and exclusively implemented VRS-2000 scheme of the Bank.
Deputed to Reserve Bank of India during 2012 — 2014, worked at the Central Office, Mumbai in RPCD Department and was incharge of Farm Sector Division.
Nominated by the Bank to attend the South East Asia Banking Conference at Frankfurt, Germany, during November 2015 and also deputed to IIM, Bangalore for Executive Development Program in the year December 2015.
As Dy. General Manager, headed Pune Region from May 2016 to 24 April 2018.
On elevation as General Manager presently heading Hyderabad Zone incharge of Telangana and Andhra Pradesh.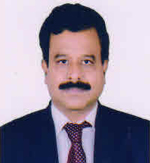 Mr. R. Manohar
ZM Hyderabad, Indian Bank
Mr.R.Manohar joined Indian Bank on 26.06.1981 and he served at various branches across pan India in various states and turned into a seasoned and successful banker by virtue of his experience and exposure. He served as branch head of two largest branches of Indian Bank namely Thousand Lights (Chennai) and Nariman Point (Bombay).
At present he Zonal Manager of Hyderabad Zone, one of the prestigious Zone of Indian Bank with a total business level of around Rs.13000 Crore. During 2017-18, under his leadership, Hyderabad Zone reported an incremental business growth of around Rs.2000 Crores.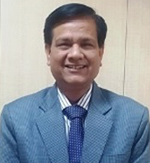 Syamal Ghosh Ray
General Manager, Andhra Bank
Shri Syamal Ghosh Ray has varied experience of about 35 years in Banking Services. He joined Andhra Bank as a Probationary Officer in 1984.
His qualifications include MA (English - Literature) from Kolkata University, Diploma in Management & CAIIB from Indian Institute of Bankers & Finance.
As part of his banking career, Syamal Ghosh Ray has worked in different locations viz., New Delhi, Bhubaneshwar, Siddipet, Repalle, Guntur, Kolkata, Bhopal, Mumbai, Visakhapatnam, Hyderabad etc., in various capacities. He has also held the positions of Chief Dealer, AGM (Dealing Room), Zonal Manager & Circle General Manager. Credit, Forex, International Banking & Treasury are the key areas of his assignments.
Presently, he is holding the position of General Manager (Credit) in Andhra Bank Head Office and is looking after Corporate Credit & MSME departments besides overseeing Debt Restructuring & International Banking Di vision of the bank.